Inserting Harvey Balls in PowerPoint is easy if we have the right images and icons to insert or embed in the slide design. However the are some alternatives if we don't have the right Harvey Balls graphics.
1. Free Harvey Balls powerpoint Template
This is the easiest way to get your harvey balls into powerpoint presentations. You can download our free Harvey Balls powerpoint template toolkit with some nice and ready to use harvey ball images that you can copy and paste into your Slides.
2. Harvey Balls with True Type Fonts
This approach can be helpful for anyone who need to create a slide design or any other graphic design using Harvey Balls. You need to download a free Harvey Balls font face and then install it in your system.
3. Using vector files or icons including Harvey Balls PNG images
You can download free Harvey Balls images to be used in your Slides. The advantage of using PNG or other images as Harvey Balls is that you don't need to worry that the computers have the right true type font installed in the system.
However there is a drawback of using images as Harvey Balls and that's that it can loss the quality if you increase the size.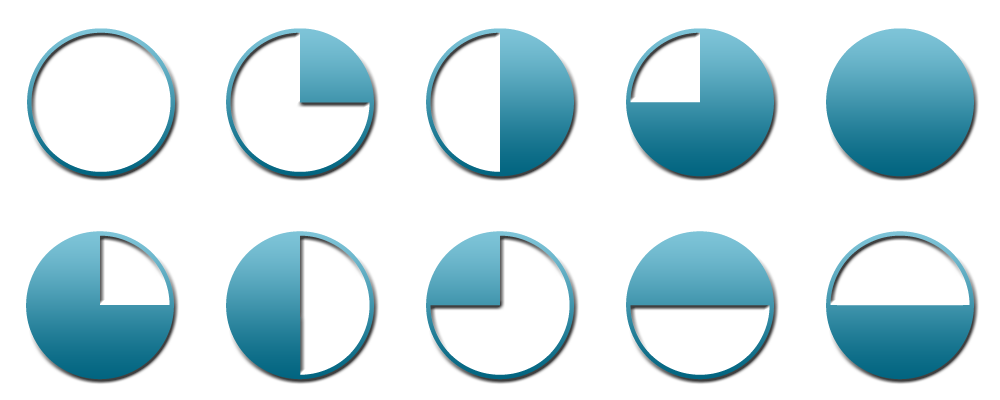 We have these Harvey Balls assets in Photoshop ready for you so if you need powerpoint elements for your presentation including this free Harvey Ball collection, send us a comment or email and we'll send it to you.
There are many other alternatives to design your own Harvey Balls for PPT, for example using Autoshape feature and circles in Microsoft powerpoint. This could be helpful if you need to information by showing little round balls where they appear to be empty, full, half empty, half full, and so on.
Download Harvey Balls Clipart and Graphics Harvey Balls
powerpoint
(24856)
Don't forget to check our Free powerpoint templates